Radek Hrachovec,
04.03.2020
5 deadly sins in loyalty programs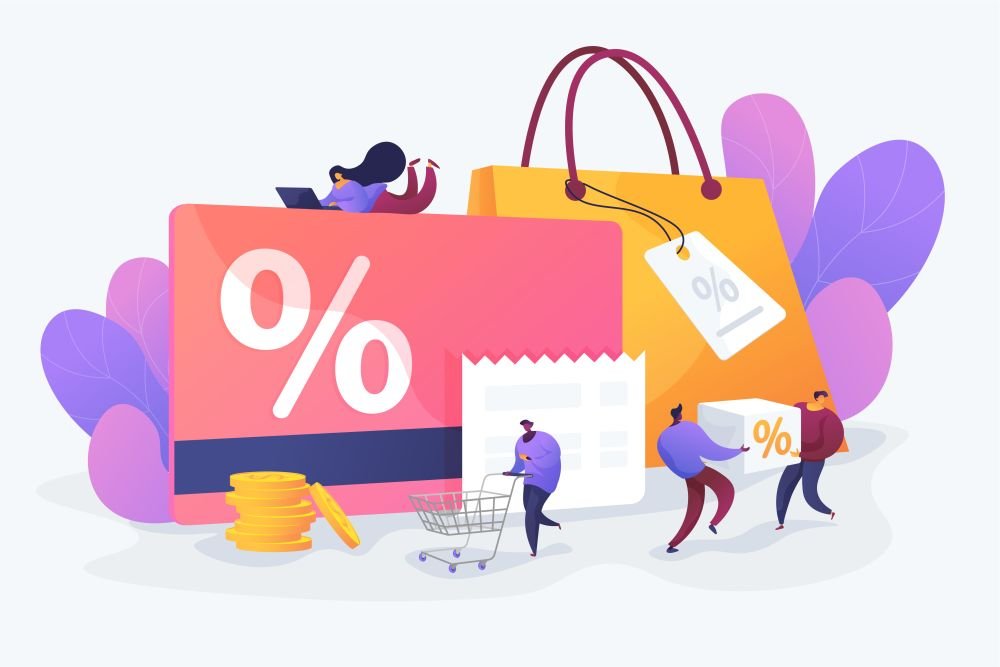 I have experienced the consulting zone at the Reshoper 2020 Expo. I was answering various questions to many people from small, smaller and also large companies all day. There was a repeated topic: "What should I avoid?".
Hundreds of loyalty programs die each year. Of the survivors, much of it is loss-making in the long term and is kept alive only because companies have to keep their promises to their customers. If you are serious about increasing customer loyalty, avoid these 5 most common mistakes in the design and operation of a loyalty program.
1. Copying ideas is a reliable way to failure
Many companies look at the best (in their view) loyalty programs in the world and copy their concepts regardless of whether they are appropriate for their market situation and customers. The guaranteed way to hell is to copy the competition and "improve parameters". The premise, "if they do it, it certainly works" is naive. It's a classic FOMO trap.
A loyalty program can only be truly successful if it fits into the company's strategy in such a way that when it is launched, employees ask, "Damn, why didn't we have it before?"
Loyalty program is not points, discount cards, cash-back and newsletter. The focus of the program is to change customer behaviour so that it is more profitable for the company. The customer wants to be rewarded and if he is well-motivated, he can also undertake something. Ignoring customers segment behaviour and the inability to describe why customers are returning to the brand most often lead to total loyalty program failure. Among other things, this problem was pointed out by our study Reshoper Datablog.
The company copies the idea from the US, doesn't think about what change in purchasing behaviour can potentially be achieved, and sets unreachable criteria for customers. After some time, it turns out that 60% of program members are absolutely passive. Examples are American airlines and hotels, where according to current surveys, up to half of the people involved in these programs let their points expire.
2. A complicated offer that nobody understands
To get customers into the loyalty program is not as difficult as to keep them enthusiastic and loyal for a long time. The complex conditions and offer of the program, which even employees of the company did not understand, are the shortest way to the passivity of customers. If the customers do not know exactly what to do to receive the reward, they do not know what amount of reward they may be entitled to, they no longer have any interest in the program. As a result, the company does not give any rewards (see the points expiration above) and then it can hardly expect customers to change their purchasing behaviour.
Complexity is mistakenly replaced by complicatedness. The vast majority of companies do not sell 1 product to 1 homogeneous group of customers. Usually, we have to serve many important customer segments with thousands of products, an example from a pharmacy: diabetics, high pressures, rheumatisms, moms, athletes, beauticians, simulants. We can have one principle, but we have to adapt to each segment in services and communication.
3. Cashback is dead
Never ask customers if they want a discount! People are taking a day off because of Marianne Days. In loyalty programs, they usually receive only a fraction of the amount spent, very often just a percentage. How is it possible that the "buy 100 and get 1 free" offer is working? This cannot be motivating.
In the loyalty program, customers do not only consider the rational component of the reward, but they are also interested in how the program will simplify their life and what emotions it brings. A good example is Sportisimo, which has two great benefits on the loyalty card - the possibility of preserving digital receipts and returning goods within 30 days.
Instant 5% сash-back is the most expensive way to reward customers. It is simple to set up, it does not have to be explained and preferably without limiting the amount withdrawn, but it usually omits trivial economic dependence. When I give back 5% to someone, this customer needs to increase turnover by 20% (at the normal margin) to achieve the same margin in total. I also have to add the effect of maximizing the advantage, ie cashback selection for goods with lower selling price.
4. Spam kills even the best program
The worst mistake that will undermine even the best loyalty scheme in the world is the inclusion of the customer in the classic newsletter. New program members expecting better care, then overwhelmed with irrelevant and poorly timed reports. They quickly stop becoming interested in the program and its benefits.
Another "effective" solution is to make it difficult for the customer to access program information. A person buys regularly and points are given somewhere in the background, after some time they successfully expire. To prevent a customer from collecting a reward, some companies prefer not to send any information to him. The impact of such a program on customer behaviour can never be positive.
5. Financial model: "It turns out, somehow.."
Many companies run a loyalty program and after some time they find that it's cost a lot of money. If you have too high costs, you can never make a profit. The essence of the problem is that the company did not make a basic economic model. The calculation of the potential effects of the program was not based on real customer segment behaviour. As a result, companies cannot fulfil promises given to customers and they are forced to reduce their rewards, disrupt communications and services.
In one sentence
When designing a program, listen to your customers, reinforce your corporate strategy, explain the rules to a six-year-old, communicate as if they were people you personally care about and try to focus more on Excel at the beginning.