Milan Schnorrer,
05.06.2015
4 days to go - who are the finalists of The Loyalty Awards 2015 in London together with GOPASS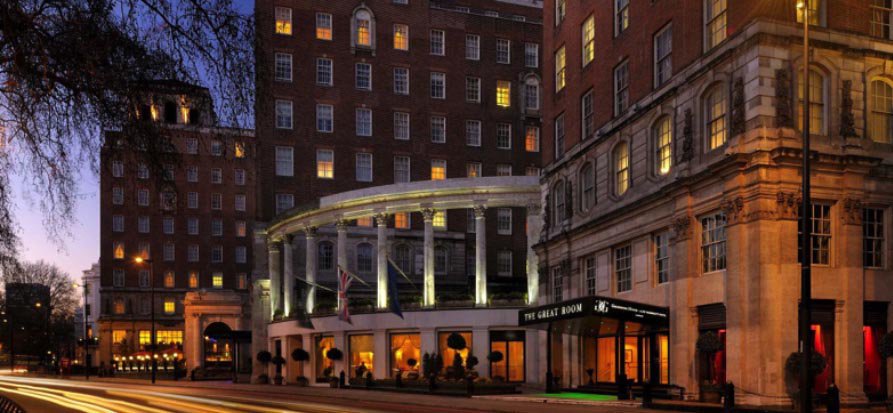 At Pricewise we are counting the days up to the grand finale - the ceremony of The Loyalty Awardswill he held on the evening of 9th June at the prestigious Grosvenor House in central London.
In January 2015 we decided to sign up GOPASS programme developed by Pricewise for Tatry Mountain Resorts for 3 categories of The Loyalty Awards:
Best Loyalty Programme of the Year - Travel
Best use of Customer Relationship Management (CRM) - in Loyalty Environment
Best Loyalty Programme of the Year - Central & Eastern Europe
We took a great pride in the fact that in April 2015 we were selected among the finalists of all three awards we signed up for. The Loyalty Awards is annual event recognising the best works in the Loyalty industry in the EMEA region. Companies can voluntarily sign-up to compete. This means that large brands like Accor Hotels or Heathrow Airport have voluntarily in the past decided to participate and they wish to receive the award.
After couple years of intensive work, fast acceptance of GOPASS among skiers and positive feedback from GOPASS members, it was time to confront our work on GOPASS on the world stage with the expert community from worldwide loyalty industry and compete with big brands and world´s best loyalty programmes. Apart from GOPASS this is the sample of finalists in 2015 awards:
Avios programme - The Loyalty programme British Airways and Iberia
Le Club Accor Hotels - One of the biggest hotel networks in the world and market leader in Europe managing brands like Sofitel, Novotel or Ibis.
Heathrow Rewards - One of the most important airport provides travelers with practical rewards
Club Carlson - The Carlson Residor Group is one the world's biggest hotel groups managing brands like Radisson or Park Plaza
Nectar - the largest loyalty scheme in United Kingdom
Payback - the largest loyalty scheme in Germany
IKEA Family - this successful programme is being implemented into new markets
Dansk Supermarked - the largest Danish retail company managing brands like føtex, Bilka, Netto og Salling
Heineken UK - succesful on-trade marketing programme in UK
COOP Switzerland - innovative short-term loyalty programme implemented in one of Switzerland's biggest retail chains
Subcard by Subway - this popular loyalty programme is being expanded into other countries
Eurostar International - unique frequent traveller programme that makes customers choose train over plane while traveling between London and Paris
This is the sample of finalist and winners from the past years: SAS Scandinavian Airlines, Albert Heijn (important retail chain in The Netherlands), Sainsbury's, BP, Hilton Honours, Barclaycard, Boots, REWE, Virgin Atlantic, Royal Bank of Scotland, COOP Sweden, Baltic Miles, KLM.
THE BEST LOYALTY PROGRAMME IN TRAVEL SECTOR
This is important category. Traditionally, loyalty programmes have started in retail (supermarkets) and travel (airlines) industries. Travel industry has huge tradition of loyalty programmes. In the past the award in this category has been awarded to the British Airways Executive Club. This year GOPASS will be among others competing with Le Club Accor Hotels, one of the biggest hotel networks.
THE BEST CUSTOMER RELATIONSHIP MANAGEMENT IN LOYALTY ENVIROMENT
This is important category because it represents how company uses the programme for direct marketing communication. Every loyalty expert knows that good loyalty programme works only if you do good direct marketing communication. Pricewise is behind the direct marketing of GOPASS. In this category we are among others in the same finalist group with Carlson Residor Group - one of the biggest hotel networks and Heathrow Airport.
GOPASS represents one of our best works at Pricewise. We do not think the programme is perfect and we humbly listen to customer feedback - any skier and any GOPASS member is the most valuable member. That is why we are now working together with TMR GOPASS team on 4th generation of GOPASS and we have great ideas in pipeline. The fact that GOPASS is constantly improved is key reason why it is now in the club of best loyalty programmes. Good loyalty programme is never perfect.
You can read more about GOPASS in detailed case study here>
Hold your thumbs for us and follow us on Twitter: https://twitter.com/price_wise. We will be posting live tweets from the ceremony on 9th June.